Operating 4 production units around the world (3 in Europe and 1 in USA), employing over 750 qualified employees, Maillis provides you with reliable system solutions, incorporating machines, consumables and services, to face your everyday challenges across different industries.
MAILLIS, YOUR TRANSIT PACKAGING SOLUTIONS PARTNER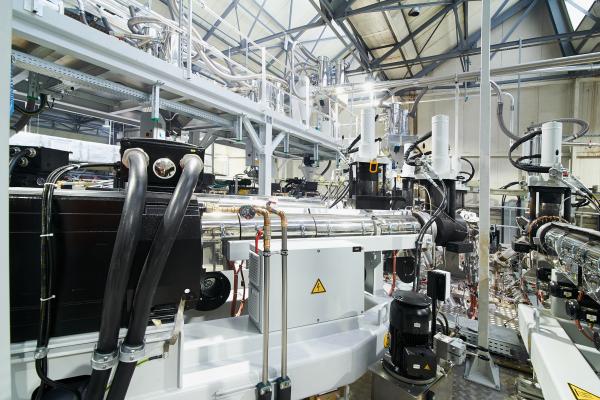 A modern company
Thanks to its strong commercial organization and a wide net of distributors spread worldwide, Maillis ensures a global vision with a local focus on customer needs. Utilizing state-of-the-art production equipment, optimized processes, premium raw materials and advanced technical know-how, we are indeed able to cover a wide range of applications with unique material properties and optimized solutions. Customers always come first! Maillis develops tailor-made solutions working directly in collaboration with big Key Accounts of all different Industries.
Our expertise and experience at your disposal
From R&D to application testing: cutting-edge technology
Reliable packaging system solutions for your goods
Customers and applications first
We take care of your load stability and cost optimization

198
Million Euro Turnover

750
Employees

> 15.000
Customers

4
Production Plants

1000
Distributors
HISTORY
Maillis Group, founded in Greece in 1968, has evolved from a privately-owned steel strapping producer into a multinational industrial corporation through its corporate strategies of superior value, vertically-integrated production, organic growth and acquisitive expansion.
1968
M.J. Maillis is established as producer of steel strapping
1994
The first two subsidiaries are established, followed shortly after by the subsidiary in Poland
1997
Turnover grew from a few hundred thousand to 40 million by the end of the year
1998
Strategic expansion through series of mergers, acquisitions and joint ventures in the following countries:
Czech Republic, Spain, Albania, England, France, United States, Hungary, Italy, Austria, Germany, Sweden, Canada, Belgium, Netherlands and Serbia.
1999
Considerable investment efforts to modernize operations across Europe
2001
New shares issued through subsidiary M.J. Maillis Romania S.A.
2003
The Group reached the 300 million mark in turnover and brought staff numbers up from 164 to 1,976 people
2004
Purchase of building facilities in South Carolina, growth and penetration in North American market
2006
Joint venture in India
2008
Turnover hit historical records of 370 million+
2011
Restore profitability and debt reduction through a Operational restructuring and a Production rationalization
2013
Improved financial performances 284 million turnover
2014
New Ownership of the Group by H.I.G. private equity.
2017
Relocation of the Headquarters to Luxembourg
2017
Big investments in stretch film production and Innovation: from R&D to application testing
2018
Focus on 4 centers of competences (USA, Italy, Poland and Greece) and load stability
WORLD PRESENCE
Thanks to its commercial organization and a strong collaboration with distributors all over the world (200 in North America, 800 in Europe and 200 in the rest of the Worls), the Maillis Group keeps a global vision with a local focus on the business.
The Americas 5%
Europe 88%
Rest of the world 7%
Own Network Coverage
Distributor Coverage